Standard Procedure
Generally, the Bimplus REST API calls consist of five steps for accessing the resources.
1. Developer Registration
Generally our portal Allplan Bimplus is the first place of contact of the user for using the Bimplus platform.
Please do the developer registration here.
You can find step by step manuel here.
When you have any problems with the registration contact us here.
2. Authentication token request
The authentication request for accessing the BimPlus resource should be sent in the JSON format using the Authorization service. The registered user name and password in the Bimplus portal should be provided here.
Please, use the client_id from the request and regenerate the token (using the same API call with client_id as the additional parameter) for having the possibility to login multiple times at the same time. For more information, see here
3. Receive the authentication token 
The token is received in the request.
4. Get the team information
The team has to be specified and setup through the Bimplus portal as so-called slugs to present a clean URL. Slugs are lowercase unique identifiers based on English characters and numbers. The team slug will be used to know which tenant database to work on.
5. Request the desired resource
Using the authentication token and the team slug, the necessary resource can be accessed and the desired action can be performed on that resource using the Bimplus REST API.
For example, we can use this token to get the project list.
Tools 

Plugins for doing REST based calls (REST Client)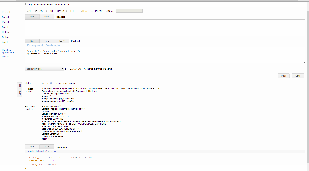 Chrome --> Advanced REST client, Postman - REST client, Simple REST client
Firefox --> RESTClient
For validating or formatting JSON --> http://jsonlint.com/